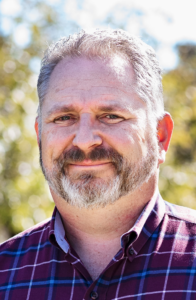 I view myself as a renaissance man. I've done a little of everything over the years: written several books (see below) and a few dozen song lyrics, created thousands of web pages, published two magazines and written dozens of articles from "how‐to" programming to restaurant and movie reviews, built a fence and gate without any help or any instruction (okay, my 7‐year‐old daughter (at the time) handed me boards), and even helped tear apart and rebuild a car.
In my spare time, when I'm not playing around with websites or doing yard work on my 5-acre property (a full-time job in itself), I like to play video games, ESO (The Elder Scrolls Online), Middle Earth: Shadow of War, Shadow of the Tomb Raider, and Warlords (for iOs) being my current favorites. I also played the heck out of World of Warcraft back in the day.
Currently Available Books
Genre: Spiritual - Religion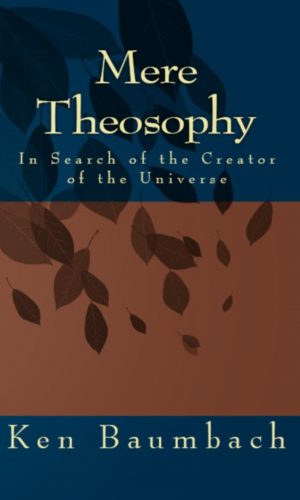 Mere Theosophy: In Search of the Creator of the Universe
Theosophy: Any of various religious or philosophical systems claiming to be based on or to express an intuitive insight into the divine nature.
This volume is really two distinct books in one.
Part One: Theosophy and Spirituality for the 21st Century is an attempt to update and enhance spiritual ideas that have been standard in traditional religions for thousands of years.
Part Two: Organized Religions discusses the various aspects of organized religions and whether they satisfactorily represent the one true God, creator of the Universe.
Plus 2 bonus sections: 10 Tenets for the Third Millennium and Questions to Ask Yourself When Choosing a Religion.
Format: Kindle Edition Verified Purchase
Ken Baumbach's book presents three stimulating writings. Benefit from an unbiased look at today's major religions, an insightful description of man's spiritual needs, and a thoughtful list of key factors in choosing a religion. A fine read. AJ Marcout
A little thinking on a big deal, your own spirituality
Format: Paperback
I found this book sitting in my kitchen, my daughter brought it home. I was intrigued by the words 'in search of the creator of the universe'. That is because I am. I had a spiritual awakening a year ago, so to see this book just laying in my kitchen, well I took it as a sign to read it as well as liking the title.
I must say it was a true "ah ha" moment or a duh, why don't we teach our children this? This book gives you the what not to do if you are searching for the divine and why not to do it, or at least consider why you wouldn't choose certain religions. Instead most kids are indoctrinated early on and the reasons why not to pick a certain religion has been persuaded to be a tolerable thing, if not good.
The author is spot on when he says most teachers of a religion to children aren't educated enough to discuss that religion. Shouldn't they be? Volunteers for Sunday school are well meaning, but they could say something so far off base if not traumatizing and the parent may never know it was said.
I like how this book guides a person to look at all options, make an informed decision, and takes that thinking into our current times. I'm not certain if he's advocating it, but he is going within to find his answers, while using all the information he knows is out there to decide for himself. People should search for and decide for themselves what they think of the creator of the universe.
Great book!
A Satirical Funfest of Action and Intrigue
Format: Paperback
Baumbach has written a rollicking good story. His book never stops, never pauses to let you take a breath, particularly when laughter threatens to overwhelm. Satire is hard to do, but his book is like a runaway train, steamrolling our good senses right to the cliff edge of a reality that threatens with its believability, while entertaining with its excesses.  
John Campbell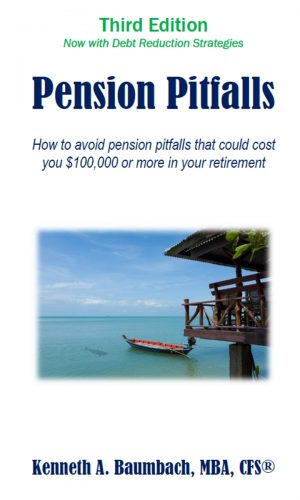 Do you have a pension and wondered…
– How many years do I have left before I can retire with full benefits?
– What percentage of my working salary will my pension pay me in retirement?
– What will this amount be per month/year?
– What are my beneficiary options?
– What can I do to supplement my retirement to make up for what my pension won't replace of my working salary?
Pension Pitfalls will help answer all of these questions and more.
Visit: http://pensionpitfalls.com
Format: Kindle Edition
Pension Pitfalls was a quick read and very easy to understand. It really cleared up a lot of the confusion I had about pensions and it is helping me to better prepare for the future. I highly recommend this book!